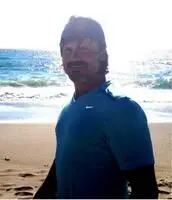 If I can believe in MYSELF - I will have already realized my purpose;
when I believe in YOU, I have given a gift to many;
when we believe in EACH OTHER - our very existence evolves into something
~we alone~ could never have imagined." David E. Carter

````````````````````````````````````````````````````````````````````````````````````````````````````
David E. Carter, LCSW (Licensed Clinical Social Worker) specializes in individual, couples and family therapy and maintains a private practice in Corvallis, Oregon.

He studied music at Oregon State University, earning a Bachelors in Music Education.
After teaching K-12 throughout the Willamette Valley, he worked at Hewlett Packard - eventually going back to school in 2005 -
where he was accepted into the MSW program at Portland State University, obtaining his Master's in Social Work.

David specializes in Client-Centered therapies (Jungian, Rogerian, & Logotherapy), and is currently serving as a private practitioner in Polk, Marion, Linn and Benton counties.
David works with a broad spectrum of clients - focusing on the areas of depression, trauma, anxiety, anger management, addiction, & education-related IEP's/504's.
David has presented to general audiences speaking on the topics of learning and physical disabilities, school and learning related struggles, the treament cycles of drug and alcohol addictions, as well as how traumatic events have substantial influence on brain function.

David is an interactive, solution-focused therapist.

Education
Bachelors in Music Education, 1991, Oregon State University
Master's in Social Work, 2008, Portland State University
Licensed Clinical Social Worker, 2010

Additional Training:
Motivational Interviewing (MI - Alcohol and Drug Addiction)
Collaborative Problem Solving (CPS)

Professional Activities and Memberships
Member of the National Association of Social Workers (NASW)